As we transition into a new era, our customers have been sharing their favourite memories of the NEC and what they think of our new look.
Today we chatted with Lourda Derry, Director of Easyfairs who deliver a number stand-out multi-format events and manages an outstanding network of venues. 
Lourda (below), tell us about your show…
Easyfairs has made the NEC it's home for the largest UK Packaging Event and for over 10 years its growth has been sustained. The show offers brands and retailers the unique opportunity to meet with suppliers that span the length of the packaging supply chain and get first access to 100's of planned product launches!
Supported by the local industry and attended nationally we have always enjoyed successful and exciting additions of our shows.
We also drive Advanced Engineering – celebrating its 10th year in 2018 – and is the UK's largest annual gathering of engineering and manufacturing OEMs and supply chain professionals. It attracts some of the industry's biggest names including Airbus; Boeing; Jaguar Land Rover, Hexcel; and Dassault Systémes.  
We are opening more areas of expansion, with the additional of our Nuclear Engineering zone, addressing nuclear energy build, operation and supply chain, this upcoming edition is set to be bigger and better than ever!
Last, but by no means least we also host LAB Innovations - the UK's only dedicated event to the laboratory industry. Gathering together laboratory manufacturers, suppliers and professionals and with the support of top science institutions it has fast become the laboratory event to attend for leading brands such as; Nissan; Amazon; 3M; Unilever and Dyson among many more.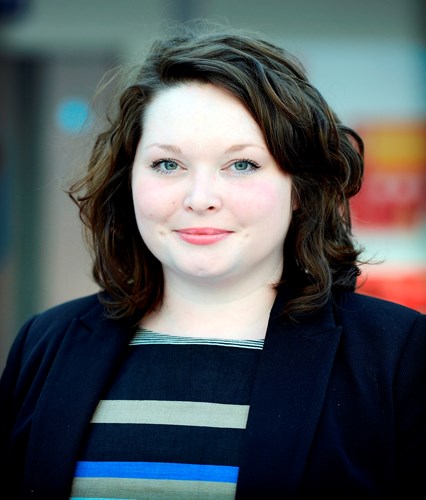 What do you most like about bringing your shows the NEC?
The location of the NEC is ideal for a national show and the venue has received much investment over the past 3 years, including the arrival of Resorts World Birmingham on Campus. But, what really makes the NEC a second home is the team that look after us when we are there. From the lovely security guards that let us in at 6am, or our Head of Security who rushes to help when we have unpreceded queues to our Account Manager who is always striving to work with us in partnership and welcome us home at the NEC.
How do you think the new look will improve your customer experience at your shows?
Continually improving the customer experience is key to the sustainable of growth of trade exhibitions.  Becoming customer-centric is central to our daily lives at Easyfairs, and an improved venue is one of the many steps to achieving our ambitious goals to improve the experience for all that work with Easyfairs; exhibitors, visitors, press, suppliers and our very own team.
What is your personal outstanding NEC memory?
Our Account Manager, Liz Cawley, bringing me very large, strong coffees after a midnight build!