As we transition into a new era, our customers have been sharing their favourite memories of the NEC and what they think of our new look.
Today we chatted with Richard Denning, Director of UK Games Expo Ltd - the biggest and best premier hobby games event.
Richard (below), tell us about your show…
UK Games Expo is the UK's is the largest Tabletop Games Convention in the UK.  We host anything to do with games that aren't electronic, so traditional games such as board games and card games where you sit around a table and play with your family and friends.
We have both a consumer and business element to the event. The public side of the show is very much focused on the entertainment side, so people can come and try out games and socialise and we have live entertainment, food festivals and cosplay. Then behind the scenes there's a lot of networking and business happening between exhibitors.
Many people are surprised that there is an appetite for table top games given how big the electronic games industry is, but the reverse is true. The last decade has seen around a 30% growth year on year within the hobby games industry and it doesn't seem to be slowing down.
Much of this growth is from the popularity of TV shows such as Game of Thrones and then films like Star Wars and the Tolkien series. Many of our visitors are in their early and mid-20s. People that have grown up with electrical gaming being a huge part of their lives, but they are now exploring the social aspect of table top gaming with their friends.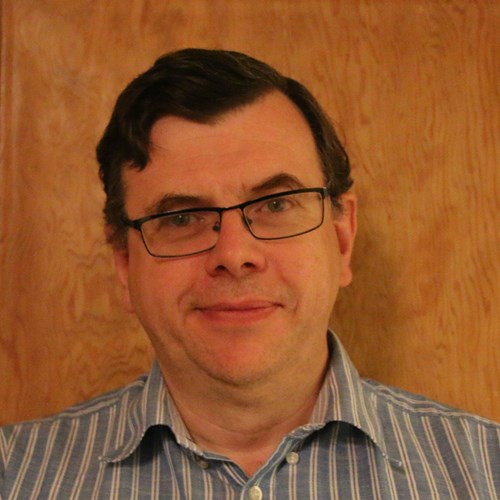 What do you like most about bringing your show to the NEC?
When we started out 12 years ago, there wasn't a large scale Tabletop Games Convention in the UK, and we have now become the third largest event in for this industry in the world.
This would not have been possible if it weren't for the NEC. We needed the larger spaces and the venue gives us so much room to grow. It is in a fantastic location with good motorway and transport links, which is brilliant for our visitors.
Overall though, I have to say Team NEC are a fantastic support and we enjoy collaborating with them. It's never the case where "no" is the answer from the start, they always look at what can be done and there is a genuine feel that they want the event to continue to grow so will do whatever they can to facilitate our mad ideas.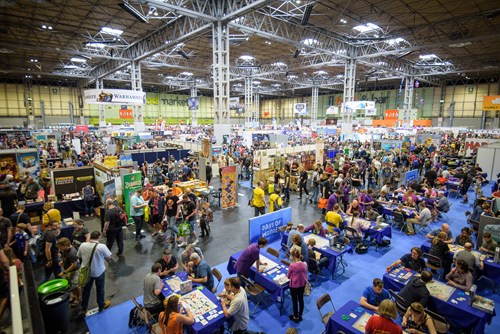 What do you think of the NEC's new look
It's going to be great, the build looks a lot more modern so it can't help but improve the customer experience. Our show –and I'm sure others are the same –  attract some large companies to exhibit, so hosting our event in a venue that looks and feels like a really modern exhibition centre helps to reflect what is happening inside the halls. I'm looking forward to seeing it all finished.
What is your personal highlight of your time at the NEC?
There's so much that happens at our UK Games Expo it's hard to remember just one thing. However, last year I remember watching a conversation between some members of Team NEC security and the costumed group of friends which consisted of Chewbacca, a couple of minions and a Stormtrooper. NEC security didn't blink an eye and it showed me that the team at this venue can deal with anything!
I would also say, when we moved here in 2016 I had a moment late on the first night where we were just leaving and I glanced back at the hall. We had wanted the event to be this size for so many years and it looked so professional. It really felt like we had arrived.